We did it! Thanks for helping make our second bi-weekly #WistiaChat was a great success! We spoke about mastering video production on a one-person team, including which tools to use, resources to bookmark, how to push for video in marketing, and more. In case you missed it, here's a recap of what was said, shared, gif'd, and advised.
You're not alone—being a solo video producer isn't uncommon.
Most of the folks who chimed in said they were their team's lone video rangers. From video production to editing to animation, many video professionals work alone. If you're lucky enough to be on a video team, you may be responsible for a specific section, separating yourself from the pack.
You can see what everyone said about their team numbers on Twitter.
The right equipment makes the job so much easier.
We all have that go-to piece of equipment we can't live without. We heard some great equipment tips and must-buys from you all. Time to update that holiday wish list!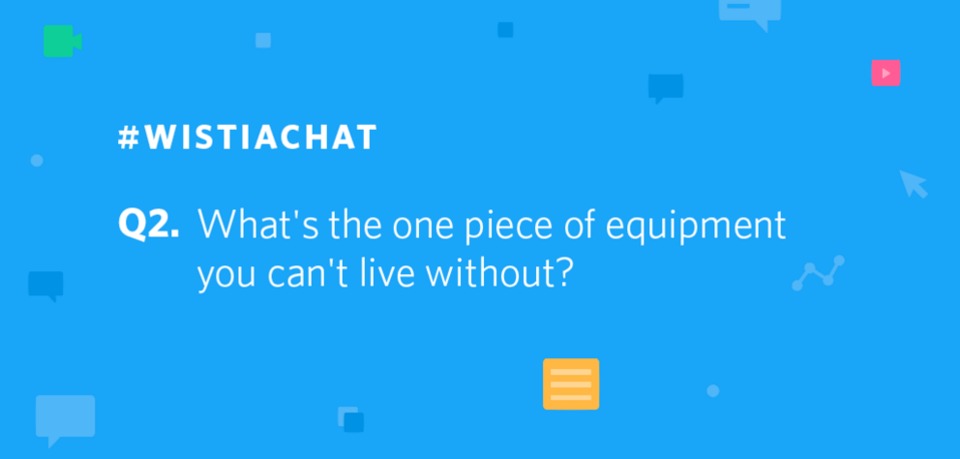 Get up on all the tools Wistians love on Twitter.
Sometimes we have to convince others that video is a powerful marketing tool.
If you work at a video production agency, you're probably already in good hands. For those working in other industries, however, getting video recognized as a major player in marketing might take some strategic thinking. Here's how Wistians bat for video on their teams: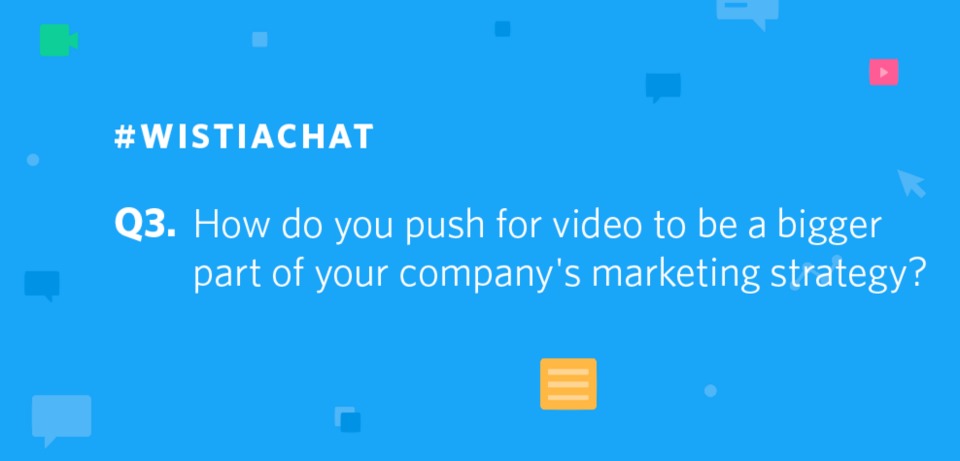 See everyone else's strategies on Twitter.
Watching others' videos can inspire your work.
We all learn from fellow folks in our field. Watching others' work allows us to get ideas and inspiration for our future projects.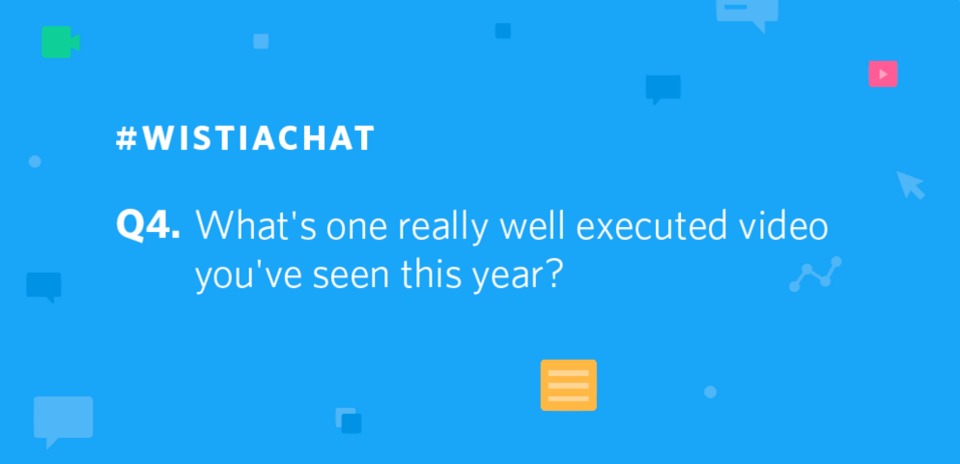 See all of the inspiring videos Wistians mentioned on Twitter.
There's a ton of places to go to for support.
In any field, a place to turn for advice is crucial to success. Lucky for us, there are many places on the web that can make our lives just a little easier. Here's where Wistians go when they need a hand:
Check out other resources Wistians love on Twitter.
There's a lot we wish we'd learned sooner.
We all start somewhere, but sometimes, we wish we would've started a little further along. If you're a beginner in video production, here's an opportunity to take some advice from folks who've been there.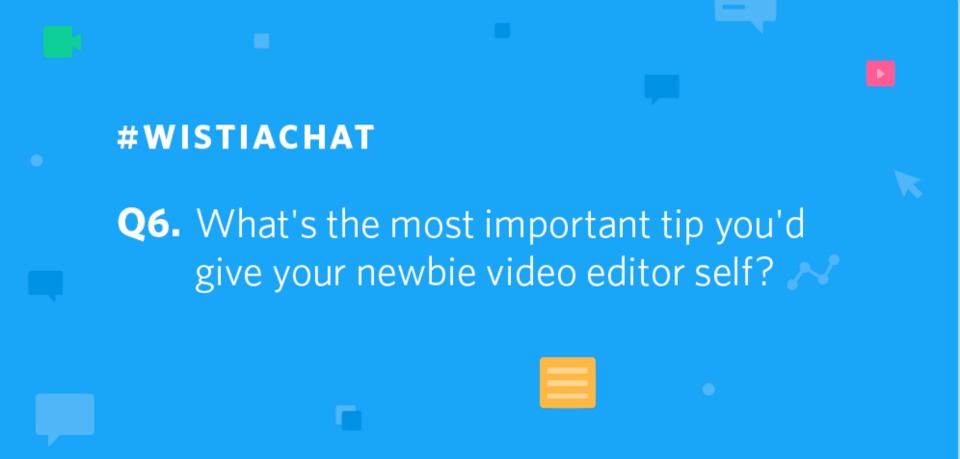 Get all the most important tips you need on Twitter.
---
Thank you so much to everyone who participated in our #WistiaChat! We hope you'll join us in our Community where we have these conversations every single day. See you there and give us a holler at @wistia and @margotcodes.