For those of you who may be new to the party, Soapbox is the best tool available for creating a quick talking-head video, screencast, or presentation and sending it via email.
And if you're in a sales or business development role, knowing how someone reacts to any video you send is incredibly important. It's not enough to get a read receipt and assume the video has been watched: You want to know when someone has watched your video, how much of it they got through, and whether they clicked your Call to Action. In fact, you probably want to be told as soon as someone watches your video so you can jump the gun and send a timely follow-up.
All of this is now possible with Activity and Alerts, now live for Soapbox Pro users (yes, that even includes Lenny).
Setting it up
Upgrade to Soapbox Pro if you haven't already (it's $12.50 per month) on your Account page

Head to the Activity Feed and turn on Alerts (a quick heads-up that this will require you to enable Chrome push notifications from Soapbox)

Click on the Activity Feed in your Soapbox account (or just visit this link to see all of your Soapbox stats)
While Activity and Alerts in Soapbox are powered by the same technology as the Wistia stats you know and love, we've completely changed the way your data is displayed. The new setup ensures the information you care about most is right in front of you whenever you check your Soapbox Activity Feed.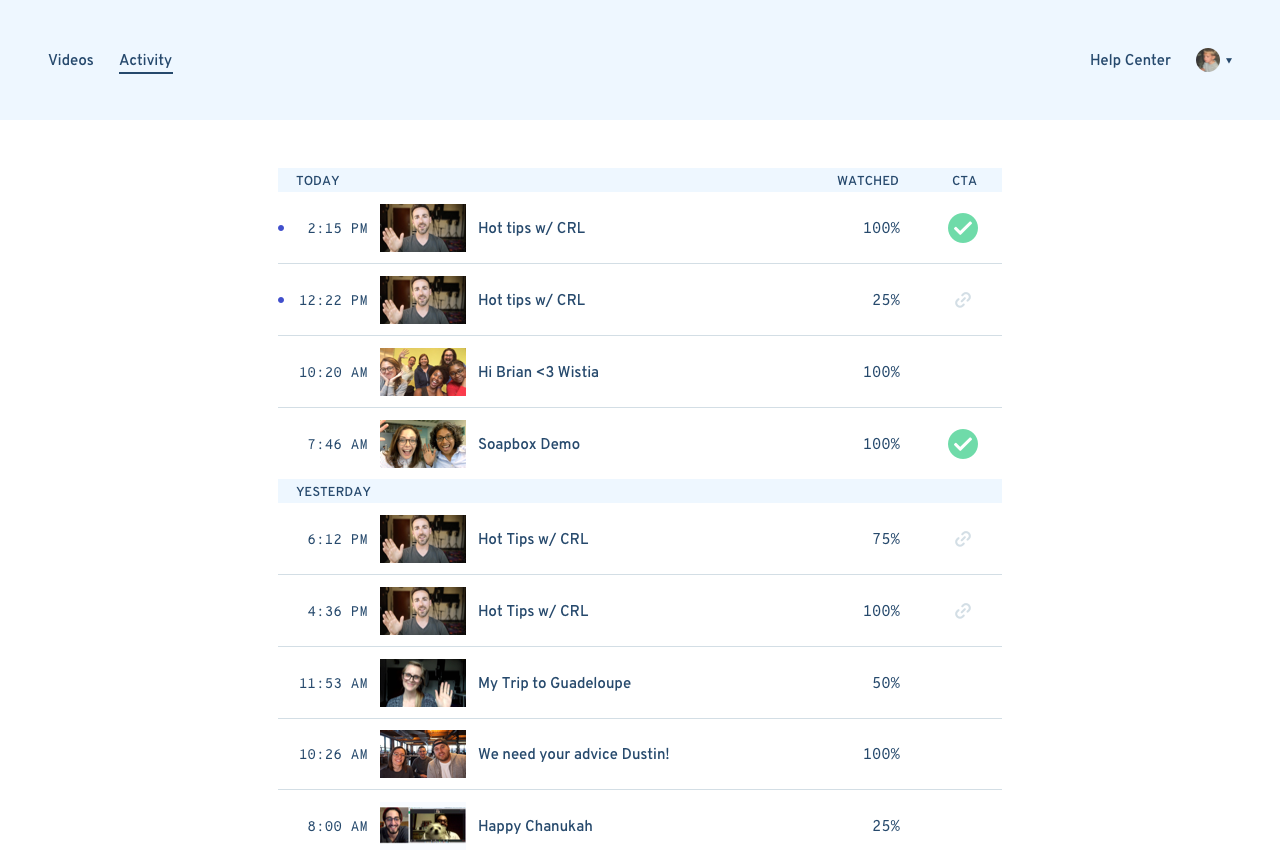 The UI is deliberately clean and simple, showing you a list of all recent views with a percentage watched number next to each view, which tells you how far someone got through your video. A link icon next to a view tells you whether the video has a CTA, and a green check mark shows you if the CTA was clicked.
In the near future, we'll be adding more details to Soapbox Activity and Alerts, giving users insights into how their videos are performing as a whole, not just individually. But in the meantime, we hope this is a valuable first iteration.
UI and account improvements
As part of this release, we've also made a bunch of small but important improvements to the Soapbox Account menu and navigation.
You can now see which Google account you're logged in with, as well as access more options for customizing your videos' settings from a drop-down on the right side of the Account page.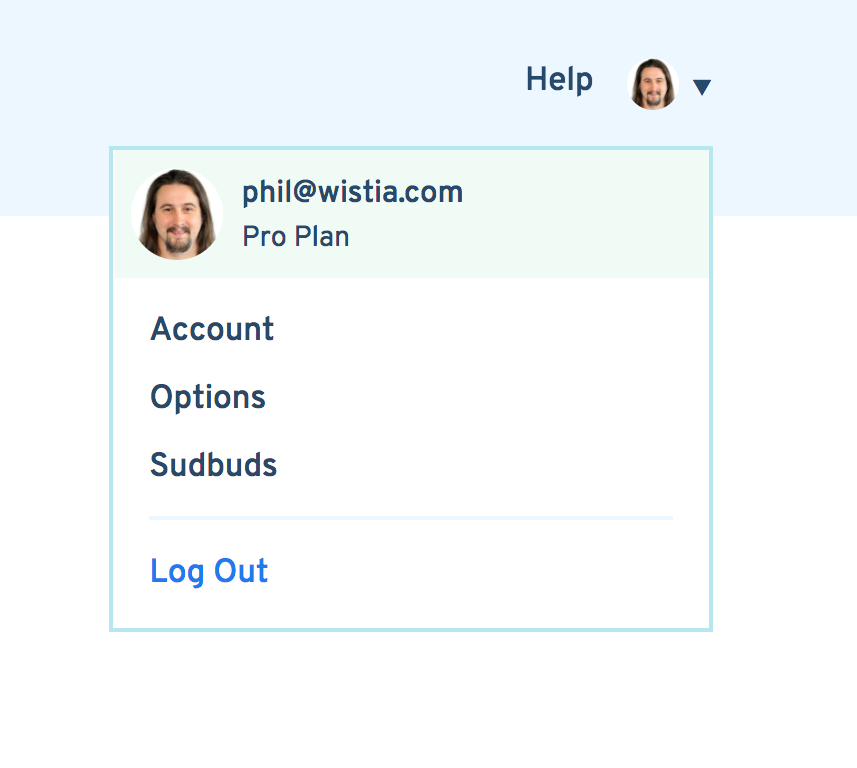 One last thing: We've added some videos to the Soapbox Help Center, so if you're struggling to get started or just looking for inspiration, head on over to access a bunch of tips and tricks from our Principal Video Producer, Chris Lavigne.
BLOG » STRATEGY

Why Presentation Videos Are the Ultimate Tools for Sales Pitches

The sales world has often relied on slide decks and PDFs to win over new business. But there's a better way to close the deal.