Soapbox
Making a great video
just got really, really easy.
Soapbox is a free Chrome extension that enables anyone to record, edit, and share high-quality videos in minutes.
Create something beautiful,
no matter your skill level
Soapbox eliminates all the technical barriers to making, editing, and sharing videos. It doesn't matter if you've never held a camera or experimented with editing software before — Soapbox enables everyone to make professional and well-edited videos.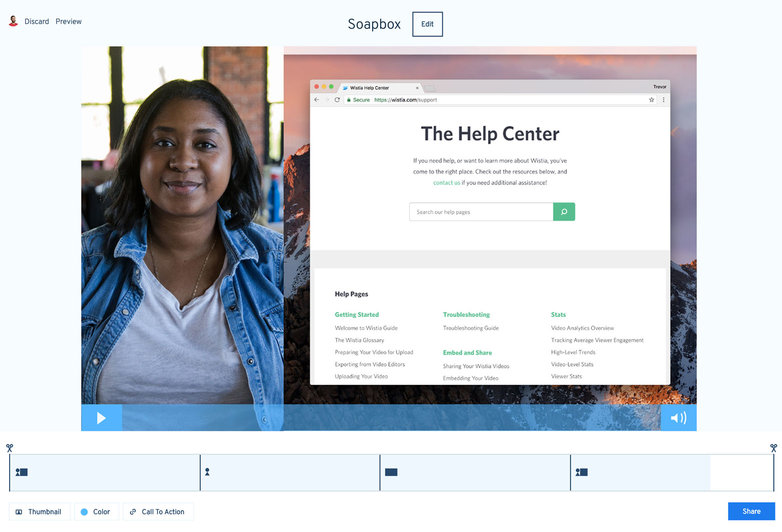 Stand out from the
average webcam video
Soapbox records your screen and your webcam simultaneously, then allows you to switch between the two or take advantage of a unique "split-screen" view, all with some simple editing tools. It's faster than making popcorn (in most cases).
Save time by
communicating with video
With Soapbox, video creation is no longer a time-consuming task. Instant editing means it's quicker to make and share a Soapbox video than to send a long email, have a phone call, or hold a meeting. Cut down on those hours of live pitches and presentations. Rehearse, record, and share your message with the world. See examples of how people are saving time with Soapbox in
our Library
.
Make your Soapbox creations
your own
Take control of the way you present your content.
With Soapbox, you can:
Customize the player color

Include a link at the end of your video

Create a custom video thumbnail

Trim the start and end of your video for a precise beginning and conclusion

Re-edit your videos after they've been shared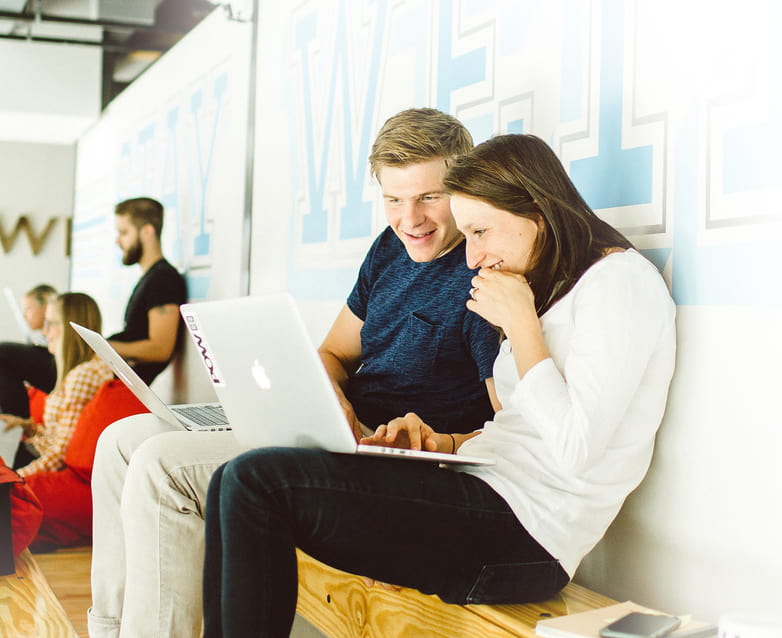 Share your Soapbox video with the world
Looking for instant gratification? Paste a link to your video in an email (with a crisp video thumbnail), or share it on social.
Ready to go places with your Soapbox video? Export it to Wistia to take advantage of video marketing tools and in-depth analytics, or upgrade to Soapbox Pro to download your video and share it on social media (or save it for a rainy day). With Pro, you can also host your video on a sleek, unbranded page. No developers required, and oh so polished. The world is your video oyster.
Upgrade to Soapbox Pro
With Soapbox Pro, you'll be able to download your Soapbox videos and access an unbranded sharing page. If you're flying solo, Soapbox Pro is billed annually at $150 a year ($12.50 a month). With teams of 3 or more, it's $120 a year ($10 a month) per user. Don't you just love group discounts? You can
upgrade your account
at any time to join our community of Pros. See ya on your Soapbox!
We believe every business can communicate
more creatively, and we've built Soapbox
to help everyone do just that.
So what are you waiting for?
Clean up your act and get on your Soapbox.