Using Video for Remote Team Building
August 15, 2017
As the world becomes more digital, many companies are going remote (or even remote-first). In fact, the number of people who are non-self employed and work at home has grown 115% since 2005, which is nearly 10x faster than the rest of the workforce. And it makes sense, there are some definite perks when it comes working remotely aside from being able to wear slippers all day — 82% of remote workers report lower stress levels than if they were working in an office setting.
So, how do people who work around the world communicate with one another in an authentic, meaningful way? Whether it's holding meetings over Google Hangouts or meeting with clients over Zoom, video chat is a staple of remote work. But that's live video chat. What about regular video?
In 2014, Ragan Communications found that 71% of communicators are currently using video as their main form of communication internally, and 72% plan to increase their use of internal video. Turns out, regular video is just as useful for remote team bonding as live video chat.
If you're thinking about going remote, or worried that remote work might have a negative impact on your company culture, take a look at these teams who use video to make remote communication a little more human.
Help Scout's team consists of about 60 people – 75% of whom work remotely. Help Scout didn't actually start out remote, but hiring for talent and culture fit has helped steer them in that direction. Finding the right folks for the job was always a priority over proximity, so they decided to bake remote culture into how their company was structured from the beginning.
Today, they use video in all aspects of their business. From making weekly all-hands into a "Monday video party," to Friday Fika coffee chats, team members have ways to easily connect over video during the workweek. But, of course, there's more to life than just the workweek.
Inspired by MTV Cribs and a realization that most of her remote team would never see where everyone else in the company lives and works, Leah Knobler of the People Ops team started an "At Home With Help Scout" series.
With this series in place, team members were able to show off a bit of their home life while learning some fun facts about other members of their team. Whether someone built their own custom desk, or they happen to co-work with chickens, it's the little details that really help people feel connected.
And when the whole team gets together for retreats, these are the kinds of connections that can grow into in-person friendships. Oh yeah, and don't forget to make a fun teaser video to get everyone hyped.
By showing that video is a great way to communicate, Help Scout really built their culture around using video to create cohesion within their remote team. ## Animalz ties video to their company values Animalz, a 2-year-old content marketing agency, was initially based entirely in New York, but when an integral team member had to move away for a family obligation, founder and CEO Walter Chen decided that it was time for Animalz to start thinking about going remote. Over the next few months, the company started hiring more and more talented remote team members until the decision was made to go entirely remote-optional. It changed the game for how Animalz used video as a company. At this point, Animalz had already been using internal videos to teach new hires during onboarding, give feedback, and show their team how to use new systems. These videos contributed to the Animalz value of "Relentless Growth." Using video to teach new team members content concepts had already proven to be a success, but once Animalz had team members all over the world, using video as a way to help their team feel more connected seemed like a no-brainer. ### Spreading holiday cheer
During the holiday season of 2016, the team organized a Secret Santa exchange. Team members would mail their gifts to the receiving team member, but because the best part of giving a gift is watching the person's reaction when they unwrap the gift, they made sure everyone filmed their unboxing reactions to spread the joy.
Team members at Animalz are also encouraged to make a short intro video when they join the team to help people get to know them better. Share a fun fact, show of your favorite pet, or give a tour of your local neighborhood – these videos showcase the unique personalities of every team member.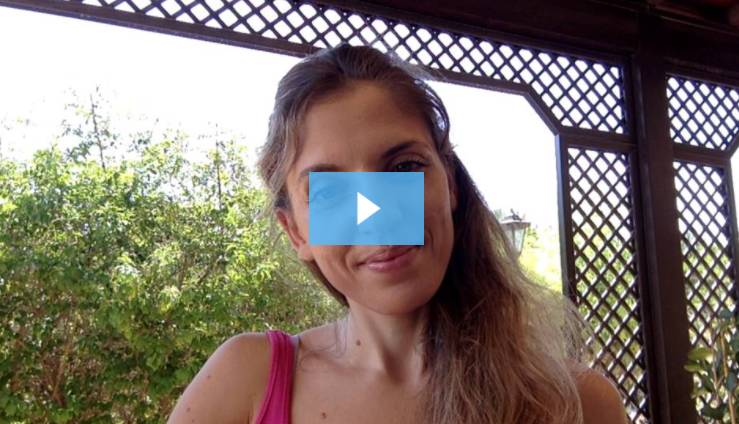 As their remote team grew, one thing never changed — the emphasis on their core values. Your values don't have to be compromised just because your team isn't structured "traditionally." Video helps you find creative ways to build your team without location constraints.
Of course, we can't talk about using video to build a remote culture without mentioning how we use it here at Wistia. We have team members based all over the world, and some people are even traveling while working remote!
We've talked before about how we use internal video to do things like send weekly updates, make our onboarding more engaging, and document cool things happening within the company. But something we don't really highlight is how much we rely on video to communicate internally.
Way back when we were a team of 7, we started the tradition of weekly, company-wide "Show and Tell" meetings to keep each other informed about what projects we'd worked on and what we'd all learned each week.
Ten years later, with a team of over 80 people, we're still meeting every week for Show and Tell. Since this meeting is so important for all of us to have access to, we make sure to record the entire session every week and encourage remote folks to send in videos of their presentations. After the meeting, we send out an email with a link to the recording, so if you're working remotely in a different time zone, you'll still be in the loop.
When it comes to using video, it doesn't matter if your company is big or small, has been around for a while, or is just getting started. Video is a great way to help you communicate and build culture for remote workers. Here are some helpful suggestions to get started!
Encourage your teammates to share their skills. This could be anything from coding, to cooking lessons, or even how to make some impressive origami. If you're explaining something a bit more technical, you can use our Chrome extension, Soapbox, to record both your webcam and your screen. Create a community that values sharing knowledge by showing your teammates your unique skills.
Ask new hires to make an introduction video. This helps people get to know new members of the team and shows that you care about your team members beyond the work they contribute. Plus, it'll give remote workers a better look into who is joining your team, which can be more tricky from afar. Share some of the videos your co-workers have already made to give people some inspiration!
Make a team introduction video for new team members. This could include footage from past team events, clips from other individual's personal videos, a hello from some of the company leaders, or some fun facts about the company! Showcase your culture and give your new hires a warm welcome, from anywhere around the world.