Don't have the time to read this blog post? Listen to it whenever you've got a free 5 minutes!

---
We are excited to announce that as of today, we are evolving the Wistia Community from an online forum to a real-time conversation powered by Slack. If you're excited, and you should be, you can join the fun by heading to wistia.com/community.
Margot will give you a brief rundown in this video:
Why the switch from a forum to Slack?
Over the last two years, the community has facilitated a ton of amazing connections and extremely interesting conversations. But we also noticed that over the last two years, the number of people reading and participating in the community never really changed, which was odd. It was particularly puzzling, because those people who participated in the community told us that it had done wonders for their careers and businesses.
Many people in this core community are huge advocates of Wistia, and we're incredibly thankful to have them on our team.
As we thought more about how to grow our community, we realized that perhaps the design was discouraging participation. Perhaps we shouldn't center the conversations around specific posts. Instead, maybe they should be centered around people and general topics. Perhaps the community should be set up more like a casual snack session at our favorite conference, WistiaFest.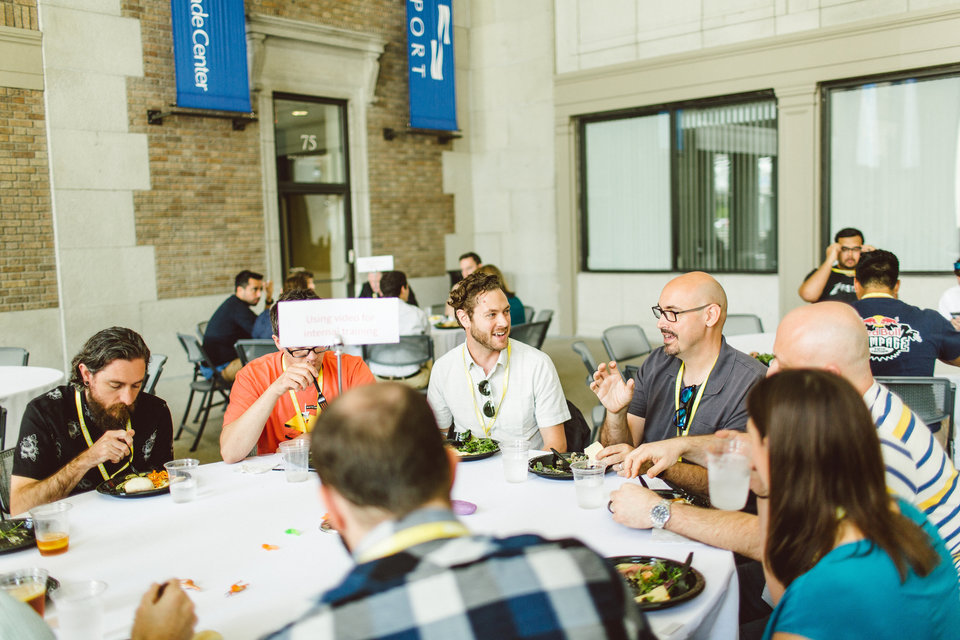 This led us to the idea that Slack, the chat app we use at Wistia, could be a good tool to facilitate conversations with the community in the same way that we use it internally. We started a beta of the Wistia Slack Community at this year's WistiaFest, and so far it's been amazing!
What's new?
The new Wistia Community is already starting to hop, and we are seeing way more conversations and stronger bonds between community members. We believe that part of the reason this is the case is because many of us are already in Slack, and it's much easier to hop into the community and ask a question than it's ever been before.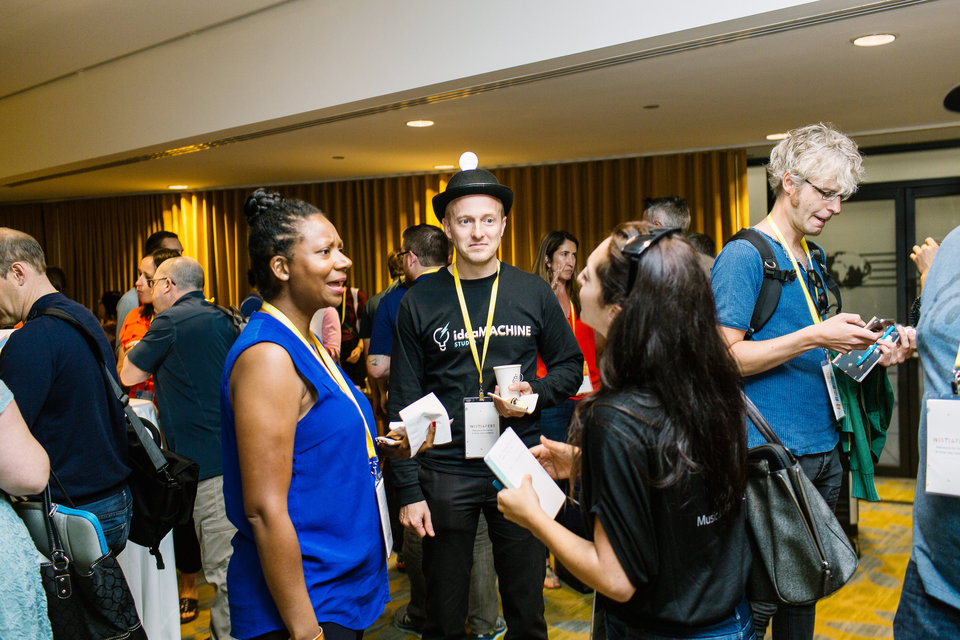 Sharing videos and images is simple and intuitive in Slack, and since it's built for lively, fast-paced conversation, momentum can build naturally and quickly.
We have created #channels in our community for topics like #marketing, #production, #video-feedback, #wistia-feedback, #dog-photos, and more. Feel free to join as many or as few channels as you like. You can control your notifications, so you hear about everything in a particular channel, or you can turn all notifications off and stay passively involved. Whatever is best for you!
One of the benefits of a forum that we are losing with a Slack community is the permanence of topical threads. To counteract that, we've created a Community Wiki to record information shared about various subjects (e.g. choosing and licensing music for your videos, understanding video metrics, etc.). We'll also be highlighting interesting conversations and topics on the Wistia Blog.
We are super excited
Selfishly, we are also extremely excited to have a closer and faster connection to our customers and community. We've already seen a different form of conversation than we saw in the forum, in support, or on twitter. By lowering the friction to communicate, it really does make it easier to connect and learn from one another.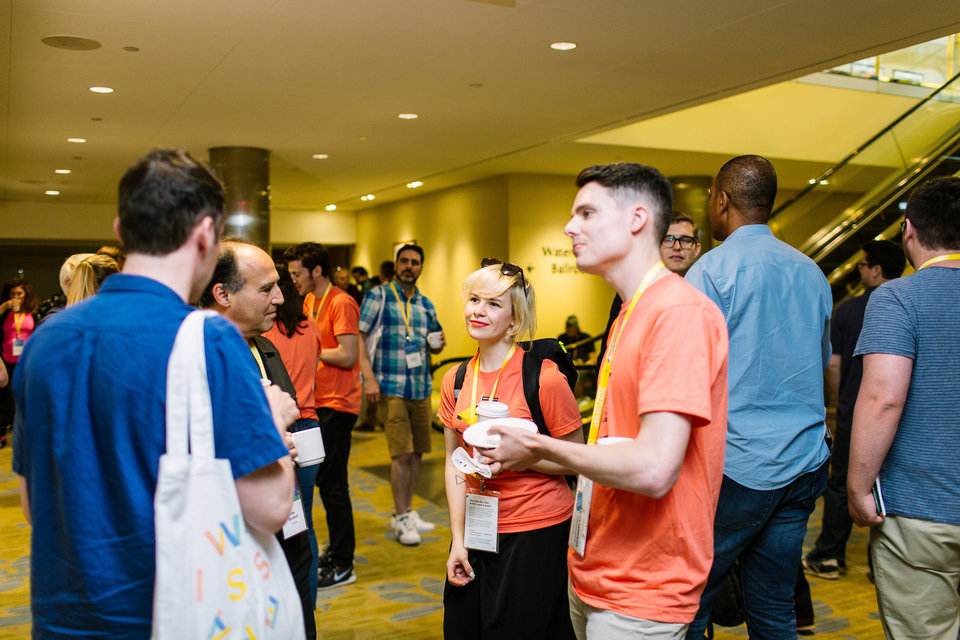 How does this work?
To sign up, head over to wistia.com/community. You'll get a Slack invite in your inbox, so you can jump right in.
Go ahead and download the Slack desktop app—that'll allow you to connect quickly and stay in the loop with conversations. We've recruited 9 Wistian admins to help you get started and answer any questions. Their usernames are: @sarah, @ian, @philwesson, @bcarmichael, @matt-uh-lyn, @mvpompa, @stevenhowe, @engetdang, and @margotmazur.
Read through the Community Guidelines to learn more about how our group functions and how to get the most out of Slack. I can't wait to see the conversations and collaborative projects that will come out of this new way of communicating. It's going to be great. See you in there!
You're invited.

Join our Community!

Jump into Slack and start learning from the best in the biz.